Our Research Commitment
The Leukemia & Lymphoma Society (LLS) is a champion for myeloma cures and care.
At LLS, we support the most outstanding researchers worldwide – champions in their fields – to bring new breakthroughs to myeloma patients and their families.
LLS is currently supporting 32 research projects focused on myeloma or relevant to all stages of the disease across our grants portfolio and Therapy Acceleration Program® (TAP), totaling more than $41 million in multi-year funding. Our focus is on advancing next-generation immunotherapies, preventing precursor conditions from progressing to myeloma, overcoming treatment resistance, and understanding the genetic and molecular drivers of disease. We won't stop fighting until we achieve cures and care for all those impacted by myeloma.
---
"Great progress has been made in multiple myeloma research. In fact, since 2017, the U.S. Food and Drug Administration (FDA) has approved 13 treatment options for patients with myeloma. LLS supported virtually all of these. I predict soon we will see CAR T-cell immunotherapy approved to treat this disease. LLS continues to support research efforts that will help us better understand multiple myeloma resulting in better and more effective treatments."
Louis J. DeGennaro, Ph.D., LLS President and CEO
ADVANCING THE MOST PROMISING MYELOMA RESEARCH
We are accelerating the most cutting-edge research in myeloma to improve outcomes and care for patients.
C. Ola Landgren, M.D, Ph.D. of Sylvester Comprehensive Cancer Center
C. Ola Landgren, M.D, Ph.D., is the leader of a new research program, Experimental Therapeutics, at Sylvester Comprehensive Cancer Center at the University of Miami Health System and the Miller School of Medicine and Chief of the Myeloma Program at Sylvester in Miami, Fla.
Dr. Landgren has designed and conducted a series of studies to define the biological mechanisms of transformation from myeloma precursor disease to multiple myeloma. He has launched several early interventional clinical trials for patients with high-risk smoldering myeloma with the aim to delay or prevent transformation. He aims to eradicate minimal residual disease (MRD), small traces of cancer cells that remain after therapy is completed.
LLS funding has allowed him to develop the first studies ever done with targeted immune PET imaging to show pockets of residual disease that would otherwise be missed. He credits LLS for continued funding to develop and support a clinical trial to help move treatments from the lab to patients faster.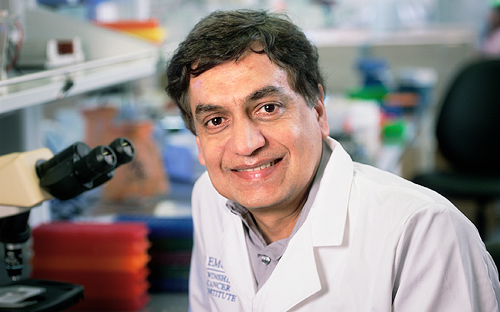 Madhav Dhodapkar, M.B.B.S., of Winship Cancer Institute, Emory University
Madhav Dhodapkar, M.D., of Winship Cancer Institute of Emory University, Atlanta, leads a multi-institutional, multi-disciplinary LLS Specialized Center of Research team focused on advancing new immunotherapies for patients with multiple myeloma. Their goal is to improve the effectiveness of an investigational treatment called chimeric antigen receptor (CAR) T-cell immunotherapy, which engineers the patient's T cells to find and kill cancer cells. The CAR-T they are studying targets a protein called BCMA found on the surface of all myeloma cells. BCMA-targeting therapies are showing tremendous promise for treating myeloma patients in clinical trials, but many patients eventually relapse. Dr. Dhodapkar's group is working to undertand the mechanisms that cause some patients to be resistant to the treatment. They are also investigating another type of immunotherapy that relies on natural killer T cells. His team includes researchers at Emory as well as Fred Hutchinson Cancer Center in Seattle.
LEADING LLS-FUNDED MYELOMA RESEARCHERS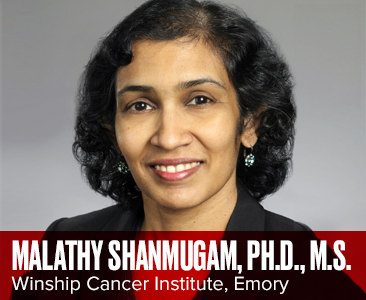 Dr. Shanmugam is researching an innovative targeted therapy called venetoclax, which is showing promise in multiple myeloma and has already proven to be a game changer for some patients with chronic lymphocytic leukemia and acute myeloid leukemia.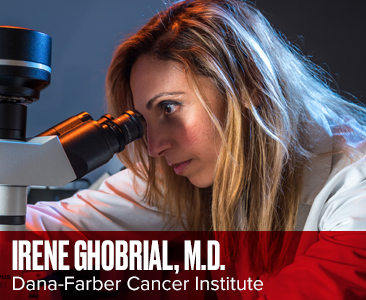 Dr. Ghobrial is focused on transforming the treatment of myeloma through the early detection of precursor blood conditions. Her visionary research aims to uncover treatment strategies that can prevent these conditions from progressing to more serious cancers.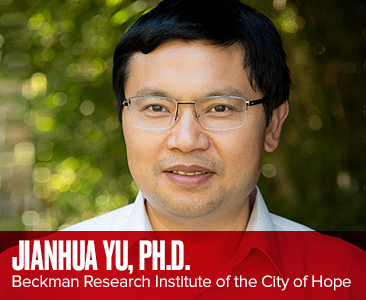 Dr. Yu is developing a novel immunotherapy called chimeric antigen receptor (CAR) T-cell immunotherapy for myeloma. This revolutionary therapy supercharges a patient's own immune cells to find and attack cancer.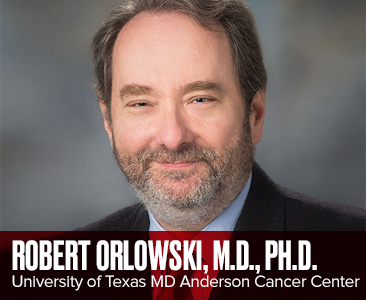 Dr. Orlowski is leading a world-class team of researchers to develop new immunotherapeutic and targeted approaches for the treatment of patients with high-risk subtypes of myeloma.