Features of LLS Coloring For Kids™
The app includes blank canvases, general coloring pages, and pages from the LLS coloring books Pictures of My Journey—Activities for Kids with Cancer and The Stem Cell Transplant Coloring Book. This app can be used anywhere and may help pass time in waiting rooms or during treatment.
Pencil, Paintbrush, Spray Paint and Paint Can Tools
Glitter and Pattern Options
Frames
Free Text
Upload Photos from Your Device's Camera Roll
Text-to-Speech Feature for Stories and Activity Instructions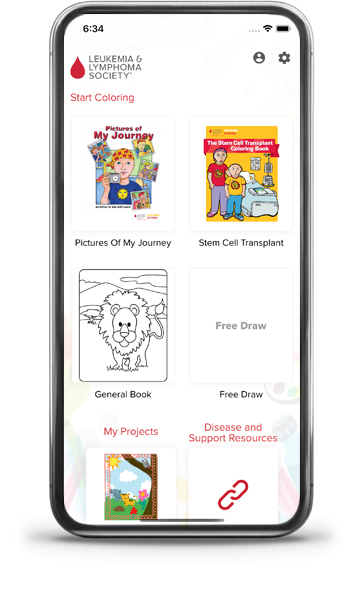 Stickers
Custom Colors
Music
Option to Stay Inside the Lines
Save Projects to the App or Your Camera Roll
Resources for Parents
And More!